Our Commitment
Quality, Safety and Environment
We aim to limit environmental impact and strive to provide customers with our products and services that meet their expectations. For this reason, we operate within ISO 9001 quality management standard and ISO 14001 environmental management system.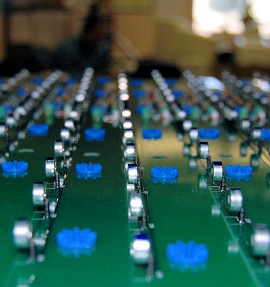 Our Commitment
Custom Design / Finished Products
Primo specializes in assisting companies in solving their engineering challenges – quickly and reliably with quality control from start to finish. Our in-house engineering staff is always ready to confront any situation from the smallest and simplest to the largest, most complicated task.
With an on-site machine shop for machine prototyping, we assemble the first prototype by hand. With our extensive manufacturing facilities, we can easily accomplish low volume prototype runs to high volume multi-type runs. Our testing lab assures products achieve their maximum potential for design efficiency. We also function as an OEM manufacture serving customers.
3D MODELS / CIRCUIT DESIGN / Machanical DESIGN / Acoustic DESIGN / DESIGN ANALYSIS AND MODIFICATIONS
Primo offers such services with manual or mechanized assembly, soldering, ultra-sonic welding and electronics testing for production. We can assist in only the services requested or provide an entire turn-key operation including final packaging.
Customers receive prompt personal service with fast reaction time for start-up and turn-around. Our wide range of capabilities offers customers the flexibility necessary to achieve smart solutions to engineering challenges.
SOLDERING / CABLE ASSEMBLIES / RUBBER HOLDERS AND HOUSING / ACOUSTIC TESTING / TELEPHONE HANDSETS / PCB ASSEMBLIES / CUSTOM PACKAGING AND KITS / PROTOTYPES
Get Your Questions Answered Now.